The wedding season is almost upon us and it's never too early to plan your killer outfit; wedding outfits in particular require some serious thought with every detail needing careful consideration – no woman wants to turn up at a wedding in the same outfit as someone else!
Although there is no hard and fast rule for wedding looks, we have found the following 'dos and don'ts of wedding guest outfits'to be useful advice.
DON'T wear white. You shouldn't have to say it but you'd be surprised. The bride should get to stand out on her wedding day and one of the ways she does that is by being the only one wearing white.
If you must wear white, a white or ivory jacket teamed with a black skirt and coordinating accessories will look great, but ensure you have a good balance of colours. Alternatively a black and white print would be a softer option and monochrome, if done neatly, is always sophisticated and chic.
A lot of my clients assume it's the same for 'black'. It's perfectly acceptable to wear black to a wedding. A short, rather than long, hemline is more playful, and bright splashes of colour will add a pop to the outfit, and can be carried through to your accessories.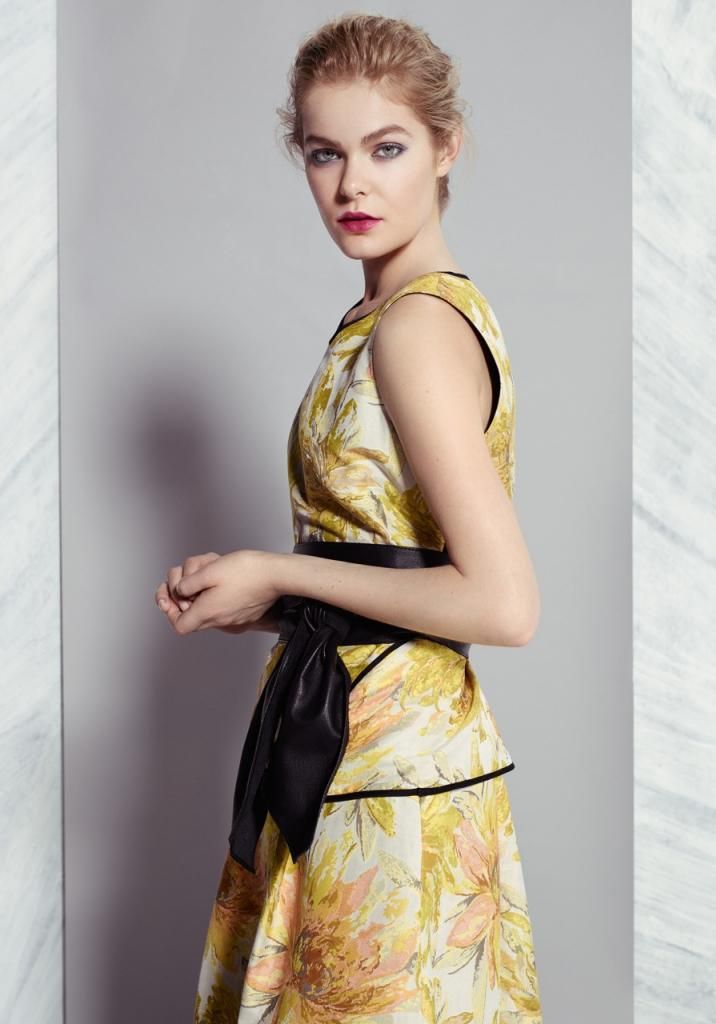 DO accessorise! Make your outfit standout with stunning occasion accessories; jewellery, scarves, handbags, belts, shoes and head garments are all at our disposal. This is even more important if you have more than one wedding to go to in a year; it's not always possible to buy a new outfit for every occasion and accessories will allow you to transform one outfit into many.
Gatsby-era styles are still having a strong influence on the high street and you can find interesting headpieces and details such as fringe, feathers, pearls, beads and metallic fabrics; accessory heaven! A glamorous headpiece (although avoid wearing a tiara as this might be seen as being disrespectful to the bride) will make a style statement all of its own so you don't have to go overboard with the rest of your outfit.
A scarf is one of the best choices when you want to freshen, change or update a look; they can be worn around the collar, can serve as a head garment, can be run through belt loops and be tied to your purses or handbag, adding that essential splash of colour or pattern.
DO take a jacket or outfit appropriate cover-up. English country weddings are invariably chilly.
DON'T wear jeans. No matter how casual the wedding or how laid back the bride, I can guarantee it won't be appreciated and you will stand out like a sore thumb.
DO make the most of the trend for mid-height heels; they're more comfortable and less likely to peg you to the lawn than stilettos.
DO think about the venue. Nowadays a bride-to-be is quite literally spoilt for choice with venues covering stately homes to sand dunes, so where possible dress accordingly (for your comfort as well as the brides).
Dress to impress at a city wedding. Think chic and tailored with peplum styles, sleek prints or bold colours.
Go bohemian at the beach. Embrace the full-length glamour of the maxi dress (patterned or plain, halter or strapless) or go short and sweet in soft lace or drape sleeve dresses.
Be quintessential British at an English country garden wedding. Channel rustic wedding chic in vintage-inspired styles or pretty prom/shift dresses in floral prints.
DON'T match your dress, bag and shoes. Instead mix patterns and plain, nude and colour for the modern approach, in addition neutral shoes or a pretty beaded bag is more likely to be used again afterwards.
DO have fun. A wedding is a very personal affair and fashion is the perfect way to express yourself and your personality through what you wear and how you dress.
Images (from top):
Limited Edition Top £29.50, Necklace £29.50 – M&S
Autograph Top £35, Autograph Skirt £45, Belt £15 – M&S
Loretta Dress £169, Sheila Bracelet £15, Malory Leather Pouch £69, Annabel Weave Shoe £99 – Phase Eight
Related Posts via Categories