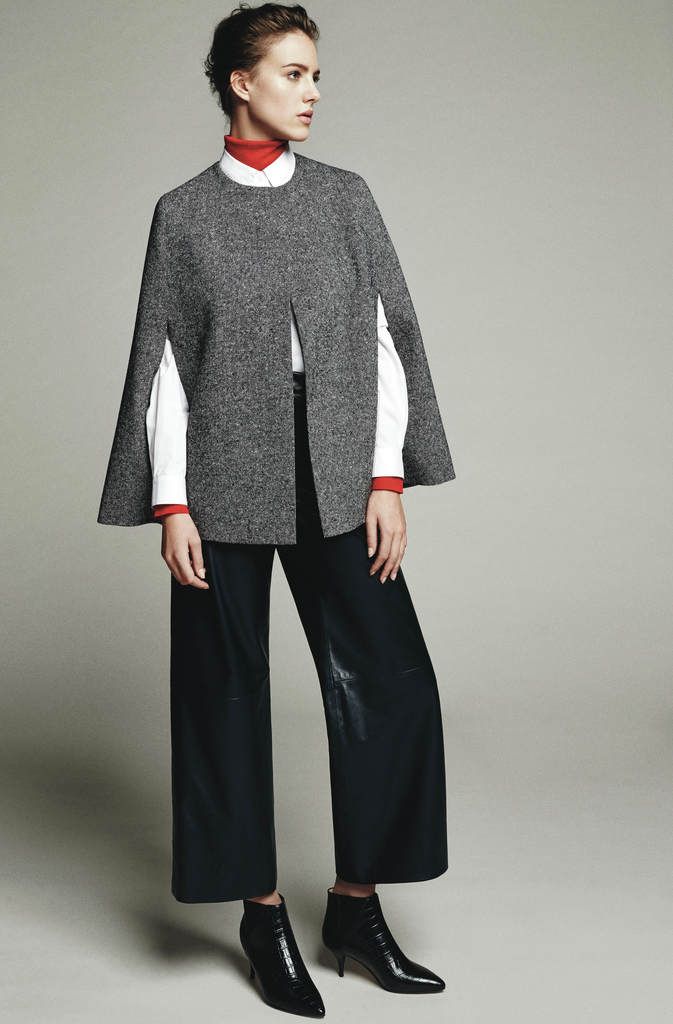 It's safe to say that summer is officially underway and with it comes the arrival of sale season! Summer sales are the best way to amp up your wardrobe without blowing the budget, but they're also an indicator that Autumn Winter is just around the corner and in-store 'new arrivals' [craftily positioned alongside the sale rails] offer a tantalizing peek into your dream new season wardrobe.
Autumn Winter 2015 is all about making a statement and the season is filled with covetable clothing. In preparation, and to ensure you stay one step ahead of the fash pack, look out for key items in the Summer sales; big belts, fun furs, cool capes and midi length dresses will all crossover to Autumn Winter 2015, if you style them right.
Image (above): Newton cape storm-grey tweed £249, Lara roll neck hot-red Merino wool £65, Orkney shirt ice-white cotton £79, Tenby trouser midnight leather £349, Farrah ankle boot midnight leather £179 – all Hobbs
So prepare to fall in love with the new seasonal must-haves and follow our guide to the fashion girl's winter uniform, and make your next purchase a trend-inspired one….
Fashion continues its march through the decades and Seventies soul is still capturing our imaginations (look out for sleeker silhouettes and more structured pieces courtesy of suede feel fabrics) but this season also sees the influence of Eighties punk and Sloane, in equal measure.
Image: (right) Carnell jacket Harris tweed plaid wool £259, Lara roll neck midnight Merino wool £65, Kelsey shirt ice-white cotton £69, Carnell trouser Harris tweed plaid wool £159 – all Hobbs
Winter whites are always chic and stylish, and at the AW15 fashion shows head-to-toe white dresses and trouser suits were on point.
Warm, fuzzy, fun or tactile; shake off that fun fur coat or add the perfect finishing touch with a faux fur accessory, AW15 is all about the fluff factor yet again.
Layering plays a key role next season but instead of lots of cosy knits, add an extra dimension to off-duty pieces with clever tailoring  (longline waistcoats are the perfect layering piece, look for heavyweight fabrics that offer good drape and tailored seaming for fit; then add to simple ensembles for an edgy touch).
Image (below): Limited Edition Dress £45, Autograph Coat £169, Autograph Jumper £49.50, Autograph Top £22.50, Autograph Trouser £199 – all M&S
If you would like advice on the new season's styles, how to make them work for you and where to find those key items, contact Johanna Bolhoven on 07717755846 or email jbolhoven@gmail.com.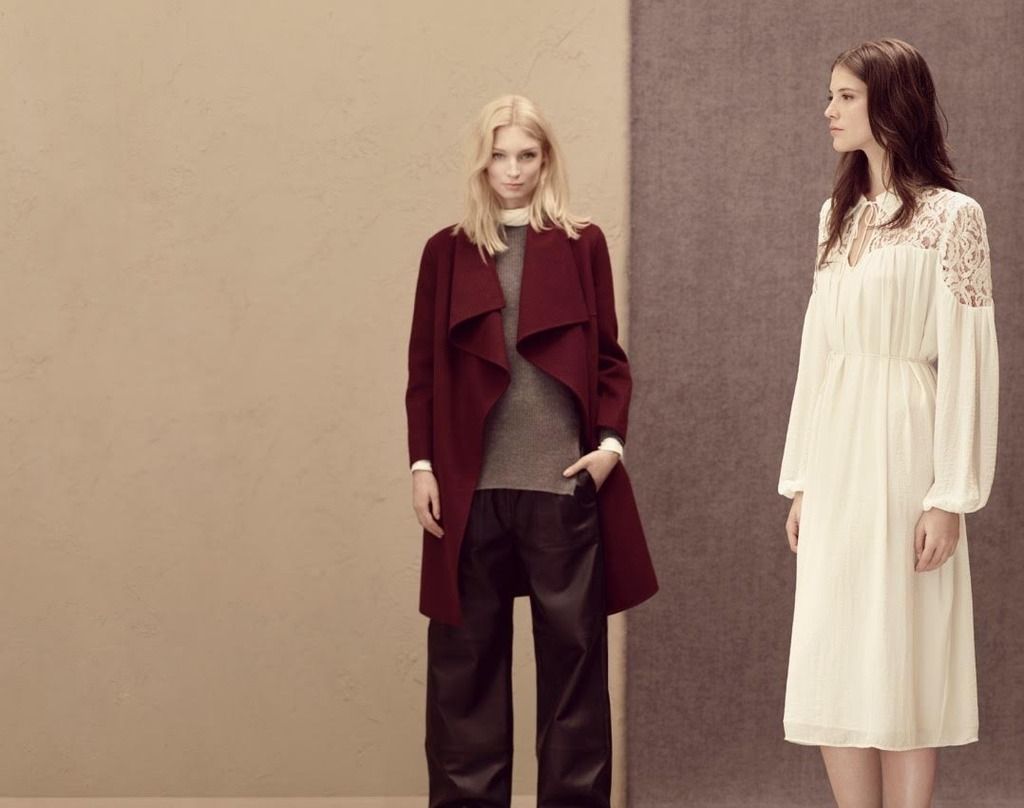 Related Posts via Categories